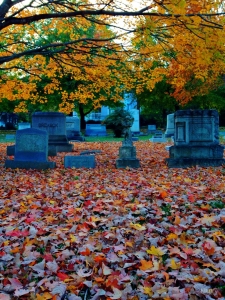 Everyone loves a good scavenger hunt, right?  Join in the fun!
Each November we invite the community on to our grounds (during visiting hours only) to compete in our annual Harvest Hunt! 25 questions- all that relate to Oakwood Cemetery's history and those that rest here. You have the month to complete it, but we encourage you to save it for that long Thanksgiving holiday weekend when you need to stretch your legs and get out of the house and away from leftovers!
Proceeds go to Oakwood Cemetery's efforts to honor each veteran's grave with a wreath for Wreaths Across America!
One ticket is needed per group.  We will email the Harvest Hunt to the email listed on the registration.
To purchase your group's ticket, visit here: https://www.eventbrite.com/e/oakwood-cemeterys-harvest-hunt-tickets-80078281295