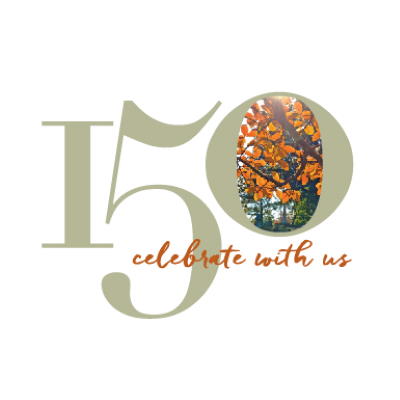 Join us on October 20 for our 150th Anniversary Celebration!
Sunday October 20th 6:00 p.m. – 9:00 p.m. at The Fairview on Capital Blvd in a garden setting that speaks to the beauty of Oakwood.
Fine Food, Spirits, & Hallowed Guests! Short performance by Burning Coal Theatre
Individual Tickets: $150
Celebration Patron $250 — 150th Anniversary Commemoration
Limited Tickets available.
Pay online (click here)  or mail checks payable to Oakwood Cemetery P.O. Box 26867, Raleigh NC 27611
Business Attire
Celebration Patrons
Lyn & Chip Andrews
Blanche & Zach Bacon
William Ballantine
Jean Winborne   Boyles
Cooper & Samuel Bratton
Katherine & John Bratton
Jo Cresimore
Julia & Frank Daniels
Jaye Day-Trotter
Angela   Dillard
Elizabeth & Bill Dixon
Morgie & David Duke
Linda & Rob Grew
Johanna McKevlin Grimes
Larry & Thomas Hines
Earl Johnson
Chancy & Keith M. Kapp
SuSu & Steven Lilly
Clare & Larry Maddison
Jean & Tony Maupin
Martha & Jody  Moore
Jennifer & Don Munford
Jim Mustard
Carol & Robert Newcomb
Michelle Bratton  & Alton Parker
Anne & Jim Peden
Judy Hobby & William D. Poe
Mary Ann Poole
Susan Purkis
Dena & Charlie Silver
Mary Catherine & Bill Sigmon
Eve & Sherwood Smith
Margie & Rocky Springer
Cindy & Richard Urquhart
Nancy & Monty White
Mishew & Alfred Williams
Liza & Joel Williams
Margaret Williams
Catherine & Mason Williams
Anne & J. Cross Williams
Flo & Charles Winston
Marion Winston
Jan & Thad Woodard
Rosemary & Smedes York